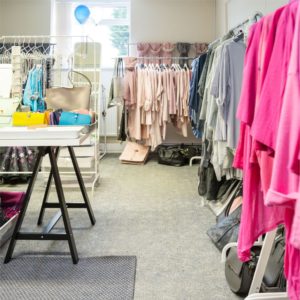 Boutique Showroom
You are very welcome to visit our showroom in the beautiful Forest of Dean, Gloucestershire.
New stock is arriving all the time !
We are operating an appointment only system to guarantee social distancing is adhered to, allowing browsing with peace of mind for everyone.
An appointment booking facility is now live via our Facebook page. Appointments can be booked for the following times:
Monday CLOSED, Tuesday 10am – 4pm, Wednesday 10am – 4pm, Thursday 3pm – 7pm, Friday 10am – 4pm, Saturday 10am – 2pm.
Alternatively, please feel free to message or call directly and we can make the booking for you.
If you need us to be flexible, we will always do our best to accommodate your preferred times.
Showroom address: Suite 1, Innovation Spaces Business Hub, Mile End Road, Coleford, Gloucestershire GL16 7QD
Ample FREE car parking.
Contact us via enquiries@terichanceboutiques.co.uk or 07771 634404